Vita-Greens Freeze~
This Vita Greens Freeze is super refreshing and packed with nutrition. You can substitute any greens for the vita greens and get the same results.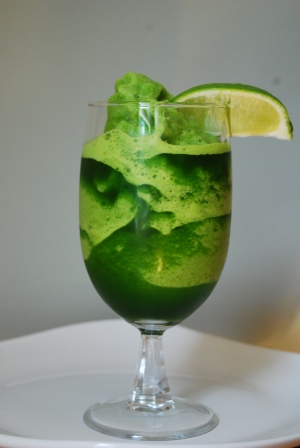 Ingredients
10-15 ice cubes
1 lime*, squeezed
2 large vita green* leaves, deribbed
4 packages
Truvia (or other sweetener)
water
Instructions
Place 10 ice cubes along with lime, vita greens, and Truvia in blender and liquify. Add water very slowly just enough to keep the blender chopping and use extra ice to thicken if needed.


You are looking for a very icy, thick consistency. You can even eat this with a spoon.
2 Responses to Vita-Greens Freeze