There are only 5 days left until Foppema's Farm is officially open for the season. To kick off this much anticipated occasion we are going to do a salad recipe count down.   For the next 4 days I will be posting a salad recipe to help you get ready for the farm fresh fruits and vegetables that you will have at your disposal.
To make it even more fun I am going to make each of these salads in a canning jar.  This is a great option for those of you who take a lunch to work or who are on the go.  You can even make several salads ahead and they will stay fresh in your refrigerator for several days.
When making a salad in a canning jar you should put the heavier fruits and vegetables at the bottom and use lighter items as you get to the top.  If you wish to have your dressing included you should put that as the very first ingredient.

Ingredients
½ cup Mozzarella cheese*, cut in bite size pieces
2 slices roast beef, rolled then cut into bite size pieces
½ tomato*, cubed
⅓ large cucumber*, cubed
¼ cup red pepper*, chopped
1 cup strawberries* (5-6), sliced
1 pinch spinach*
To cut the Mozzarella into small circular shapes, simply use an apple coring tool to cut the cheese and slice to desired thickness.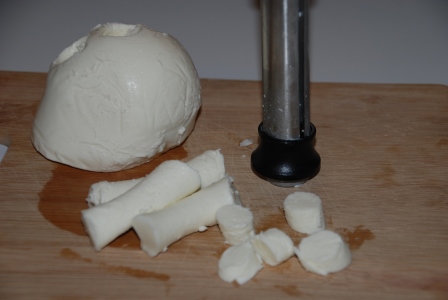 This post can also be found at the following Linky parties: Sunday Best, Homemade Mondays, Nomday Monday, Mama Moments Monday, and Meandering Mondays.
One Response to Strawberry Roast Beef Salad