Squash Apple Bake~
This is the Foppema family's favorite way to eat butternut squash. It is sweet and so reminiscent of apple pie that you might think it's desert.
Ingredients
2 pounds butternut squash*, cut to ½" cubes
2-3 apples*, sliced
½ cup brown sugar
¼ cup butter*, melted
1 tablespoon flour ( tapioca or arrowroot)
1 teaspoon salt
½ teaspoon mace (or nutmeg)*
cinnamon sugar
Instructions
Preheat oven to 350°
Mix together brown sugar, butter, flour, salt and mace to make a sauce mixture.
Arrange ½ the squash in baking dish. Add a layer of apples. Top with ½ the sauce mixture. Repeat. Sprinkle with cinnamon sugar. Cover. Bake 1½ hours until soft and bubbly.
Foppema's Farm Recipes has been featured at Tickle My Tastebuds Tuesday.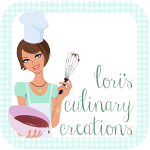 Welcome to our Recipe Swap.  You will find us swapping recipes every Monday with bloggers who link up to share their recipes with you.  To view these recipes simply click on the photo of the recipe you wish to see and enjoy.
Blueberry Apple Crumble
Last week we had some great recipes shared on the Recipe Swap.  Our Feature (most viewed) Recipe of all the recipes was the Blueberry Apple Crumble submitted by Joanna at Everyday Made Fresh.  Thank you,  Joanna for sharing your recipe at the Recipe Swap.
The Miracle of Spaghetti Squash
Our second feature, in the Spaghetti Squash recipes only category is the Miracle of Spaghetti Squash submitted by Jenn's Random Scraps.  Thank you, Jenn for sharing your recipe at the Recipe Swap.
Here is how to Link up.
Scroll down, find the little blue "Add your Link" Button and click on that.
Follow the instructions on the next page – add an image of your recipe and a title. Make sure you link to the direct page of your recipe post – not the main page of your blog!
Recipe and or food preservation related posts only please with an emphasis on farm fresh ingredients.
You do not need to like us on Facebook, add a comment or even add a link from your post to our site, but of course you are welcome to do so.
Thank you for sharing your recipe(s) here at the Foppema's Farm Recipe Swap.