Spaghetti Squash Custard~
This spaghetti squash custard is sweet and creamy. Serve with nuts, a graham cracker or top it with cream and a cherry. No one will suspect your secret ingredient.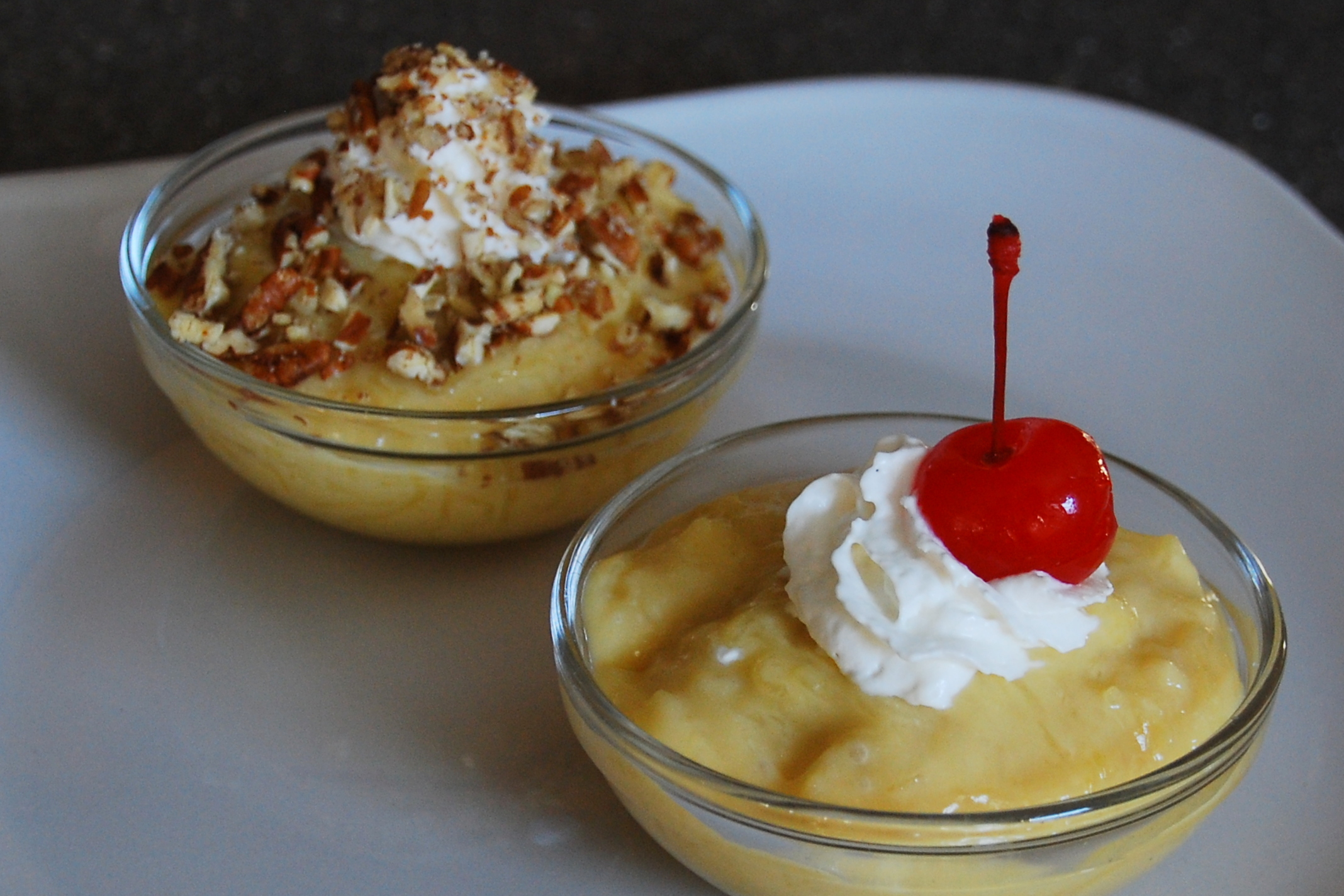 Ingredients
1 medium spaghetti squash*
1½ cups sugar
2 tablespoons arrowroot*
¼ cup butter*
4 egg yolks, beaten*
1 cup milk*
2 teaspoons vanilla extract*
1 dash of salt
Instructions
Place halved spaghetti squash in microwave and cook approximately 10 minutes until tender. Cool, then remove squash from shell with a fork. It should resemble spaghetti.
In medium sauce pan add butter, milk, vanilla extract and begin heating at medium heat.
In seperate bowl, beat egg yolks and slowly add to warming milk mixture stirring well.
In another bowl, mix sugar and arrowroot and put to side.
When milk mixture is almost at a boil add spaghetti squash and bring temperature up again.
Add sugar mixture whisking it to prevent lumps.
Be prepared that it thickens quickly.
Serve warm or chilled.
This custard has a stringy texture.  If you think you might not like this, simply use an immersion blender and pulverize the squash before adding it to the warming milk.  You will get a texture similar to tapioca pudding.
Welcome to our Recipe Swap.  You will find us swapping recipes every Monday with bloggers who link up to share their recipes with you.  To view these recipes simply click on the photo of the recipe you wish to see and enjoy.
Last week we had some great recipes shared on the Recipe Swap.  Our Feature (most viewed) Recipe of all the recipes was the Spiced Apple Sweet Potato Muffins submitted by Jenn at Jenn's Random Scraps.  Thank you,  Jenn for sharing your recipe at the Recipe Swap.
Our second feature in the Apple recipes only category is the Apple Cinnamon Yogurt Cake submitted by April J Harris of the 21st Century Housewife.  Thank you, April for sharing your recipe at the Recipe Swap.
Here is how to Link up.
Scroll down, find the little blue "Add your Link" Button and click on that.
Follow the instructions on the next page – add an image of your recipe and a title. Make sure you link to the direct page of your recipe post – not the main page of your blog!
Recipe and or food preservation related posts only please with an emphasis on farm fresh ingredients.
You do not need to like us on Facebook, add a comment or even add a link from your post to our site, but of course you are welcome to do so.
Thank you for sharing your recipe(s) here at the Foppema's Farm Recipe Swap.