Crushed Peppers~
If your family is like mine, crushed "red" pepper is at the table for every meal. It is a great topping for soups, salads, pizza and more. Homemade crushed pepper lets you select your favorite peppers to enjoy year round.
Ingredients
2 pounds (your favorite) hot or sweet peppers*
Instructions
Warning: You will want to wear gloves if you are working with hot, even mildly hot peppers.
To Dehydrate Small or Thin Peppers
Wash peppers by rinsing them lightly with cool water. Leave the stems on.
Set aside to dry while you string a needle with fishing wire or other strong thread leaving about 20 inches of thread.
Pierce the first pepper, slide to end and make a knot that anchors the pepper securely. Then simply thread on the rest of the peppers. At the end make a simple loop for hanging.
Place in a well ventilated room to dry, approximately 6 weeks.
Peppers are completely dry when they are firm and slightly brittle. You do not want any rubbery spots. Remove stems before processing.
To Dehydrate Large Green or Red Peppers
Wash peppers by rinsing them lightly with cool water. Remove stems and carefully slice in half trying not to disturb the seeds. Place on drying racks in dehydrator set at 135 &deg: with open side up. Dehydrate for approximate 20 hours or until peppers are dried.
When peppers are dried, place in a blender (seeds and all) and blend at a very low speed until skins are chopped to your desired texture. This will take a few minutes.
Warning: Be very careful not to breathe in pepper dust as it will make you sneeze violently. Always use the cover on your blender. Do not open to look in without letting it settle for several minutes first. A face mask is advisable especially with hot peppers.
Soon Ken and Lisa will have an array of beautiful hot and sweet peppers at the farm stand.  If you love peppers I highly recommend you give this a try.  It is the perfect way to savor the flavor of fresh peppers all winter long.
This week we are posting at the following linky parties:  Merry Monday, Make it Pretty Monday, Mostly Homemade Mondays, Turn it up Tuesdays, Clever Chicks Blog Hop, Mix it up Monday, The Art of Home-making Mondays, Making Your Home Sing Monday, Inspiration Monday, Something to Talk About, and Thank Goodness It's Monday.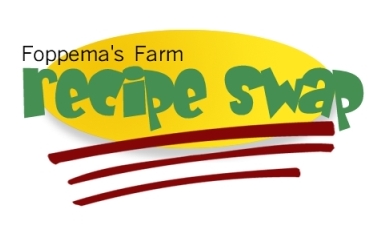 Welcome to our Recipe Swap.  You will find us swapping recipes every Monday with bloggers who link up to share their recipes with you.  To view these recipes simply click on the photo of the recipe you wish to see and enjoy.
Last week we had some great recipes shared on the Recipe Swap.  Our Feature (most viewed) Recipe is the Perfectly Cooked Steak- Without a Grill submitted by Joanna  at Every Day Made Fresh .  Thank you,  Joanna for sharing your recipe at the Recipe Swap.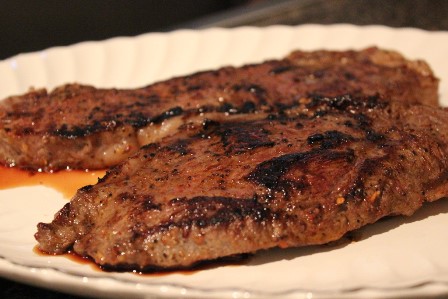 Here is how to link up.
Scroll down, find the little blue "Add your Link" Button and click on that.
Follow the instructions on the next page – add an image of your recipe and a title. Make sure you link to the direct page of your recipe post – not the main page of your blog!
Recipe and or food preservation related posts only please with an emphasis on farm fresh ingredients.
You do not need to like us on Facebook, add a comment or even add a link from your post to our site, but of course you are welcome to.
Thank you for sharing your recipe here at the Foppema's Farm Recipe Swap.
5 Responses to Recipe Swap 6|29