Grilled Eggplant, Kenny Style~
This Kenny's style Grilled eggplant is so easy to make and quick to finish that it will become one of your favorites. A perfect side or as the main course.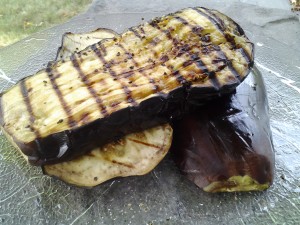 Ingredients
1 large eggplant*
olive oil
salt and pepper to taste
For more really great recipes check out, 
12 Recipes for Grilled Eggplant
 (7/26/2012), by Mark Bittman, New York Times Magazine.