Callah Cucumbers~
This cucumber salad served with mint dressing is light, cool and refreshing. It is the perfect summer salad to go along side hot and or spicy foods. Chill well before serving.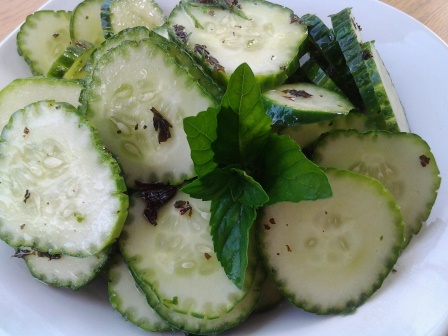 Author:
Biblical Garden Cookery by Eileen Gaden
Ingredients
4 tablespoons extra virgin olive oil
2 tablespoons vinegar
2 tablespoon mint*, finely chopped
2 cucumbers, large, scored, sliced thin
Instructions
In a bottle, combine all ingredients, except cucumbers and shake thoroughly.


Pour over cucumbers, toss lightly and serve.